Mac Games > Puzzle Games
> Zenerchi
Zenerchi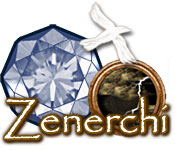 Are you stressed by the systematic strain of your routine? Enter the world of Zenerchi and swap the pressured pace of most three-in-a-rows for a meditative mind game which alternates between calm, flowing levels and delightfully complex puzzles. Find your zen as you match the vibrantly colored rings, filling your color containers one hue at a time and eventually encountering your inner chi! It's time to rediscover your energy, with Zenerchi!
Features
Find Your Energy!
50 Levels Of Play In 10 Amazing Worlds!
Play Journey Or Zen Mode!
A Unique 3-In-A-Row Matcher!
Free download Zenerchi
15 Mb
Screenshots



System Requirements:
OS: Mac OS X 10.4+